Greebo - Nerd Adventure Episode 2 Day 3 Final Fixed
Here is the BETA release version for Nerd Adventure Episode 2 (Version 1). This version of the game is a continuation from the last version, however, it is on a new file, so it is recommended you play the previous version first before downloading this one.
The reason for this one being named as "Episode 2" is due to how the game has progressed, with scene quality being a lot higher, and a new writer now being on board, so the writing side of the game has also improved massively. It is also classed as a new "in-game week", therefore I thought it'd be best to split the versions to avoid the file size getting even larger.
What's new;
- Animations are now in the game!
- Bus stops can now be used to fast travel around the map, removing some of the "grind" aspect of the game.
- 1600 screen resolution for higher quality scenes
+ more
Censorship: No
Version: Episode 2 day 3 final fixed
OS: Windows
Language: English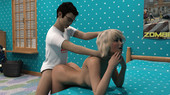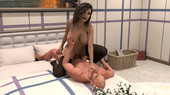 Size: 540 mb