Tentakero - Project Cappuccino Version 1.18.1 HotFix
Essentially, it was a hybrid between a visual novel and a toy based game.
You've landed a job at the Resting Bean Cafe & Inn! Friendly coworkers, great pay, a cute uniform-- It's like a dream come true! However, appearances can sometimes be deceiving...
You quickly discover that the Resting Bean has it's share of secrets. Teamed up with Sophie, you decide to investigate the mysterious happenings in the cafe, but it will prove to be a harder task when your carnal desires seem to distract you at every turn... Just what will you discover?
It's build release day! Here's the latest change log. We're pretty hyped to have finished up the remaining characters for Room 3 this month!
 New CG's Added to Story: Earlier scenes have been improved.
 Scene where Sophie uses the charm on Mira now has a CG to show her changing into her true form.
 Scene where Colette bakes a cake for Player and Sophie has a CG. (And god damn that cake looks GOOD!)
 Cerise x Colette couch CG now has two additional edits. One with Cerise partially undressed, and another with Colette on the couch with her.
 Main Route - Colette x Mira branch now has CG's to go with it. 5 total variants have been added and appear as the scene progresses.
 Story Changes & Improvements:
 Implemented Dialogue for New Story Ending: A Colette route branches off on the morning of Day 15 when she is approached by Mira in a dream. This route will only activate if Colette has 0 or lower standing with you. (No hearts or black hearts). Note: This route is still pending CGs and will be receiving some polish as we continue work.
 Added Small Segment to Cerise Dialogue: Chapter 4 when she asks you to check on Colette before confronting Mira. Additional lines were added to further develop Cerise's character.
 Main Route Ending Improved: Reaching the end of the main route now has an additional segment added that provides more closure.
 3 Epilogues Implemented: Main route will play one of three epilogues after the credits roll depending on which character likes you more. Sophie, Cerise or Colette.
 Implemented All Remaining Characters into Room 3: Sophie, Colette & Cerise
 All toys working with all characters. Punish mode animations also implemented on all three characters.
 Hentacles now have a mac and cheese SFX to go with them when thrusting.
 This concludes the final Room! Only thing left to do is implement the last toys that we've got planned and the rooms will be 100% completed. (Along with polishing of course)
 Updated Punish Mode Bar UI: Doku has drawn up a better looking design for it.
 Implemented New Chapter Title Cards: The black screen with text is now a cafe chalkboard!
 Sophie Voice Lines Implemented: Key scenes in Chapters 1 through 3 have been voiced for Sophie. Chapter 4 scenes will be voiced when we have all VA's at around the same point and the routes are polished.
 Cerise Voice Lines Implemented: Her undressing dialogue is now voiced!
 New Day/Night Counter UI Implemented: A sun and moon icon have been added to the day counter and change according to the time of day it is.
Bug Fixes:
 Fixed Punish Mode Climax Bug: Activating only the mouth Tentacle and none of the others would cause punish mode to get stuck with no way of exiting.
 Fixed Currency UI Overlap: Certain CG's had the currency tray overlaid on them when it should've been hidden.
 Fixed Mira Game Loop Bug: This was the big one from last month that was causing the game to get stuck on a black screen when reaching the end of Mira's route. It now loops properly as it should.
 General Grammar Fixes
 General Code Cleanup
Updated: 18-06-2019
Censorship: No
Version: 1.18.1 hotfix
OS: Windows
Language: English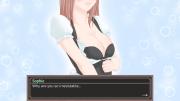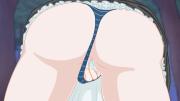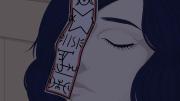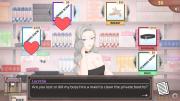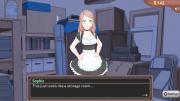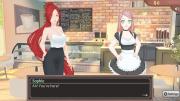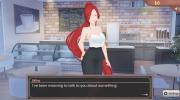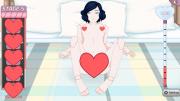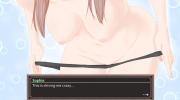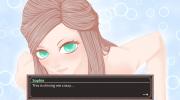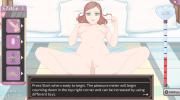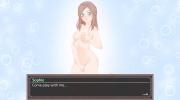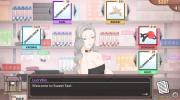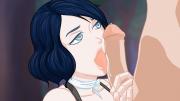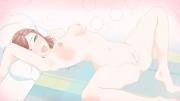 Size: 653 mb