Dark Silver - Glamour Version 0.39 Offline
It's going to be a sandbox RPG with a lot more freedom than Big Brother.
Many different NPCs, who are going to live their own lives. Main character is just a part of the world, not the center of it.
Every NPC, while having some random characteristics here and there, is going to have a lot of care and development put into them. They will have their own stories and secrets.
Many NPC-related storylines, which will tell you more about them and will elevate your relationships to a new level.
The main character—by the way, this time the main character is female—will be able to interact with NPCs and change their behavior, tastes and preferences.
Dates (and more) with NPCs, both men and women.
Many different fetishes. Everyone will find something that gets their engine going.
The main character and NPCs have a lot of different skills and parameters.
Lots of ways to earn money. From completely legal to…
Mini-games. From lock-picking to gambling like poker.
Crafting and selling new items.
Experimental college with unique rules, which will lead to all kinds of spicy situations. The main character will be able to manipulate the rules to achieve her goals.
The game is going to be set in the same place and time as Big Brother. The main character will be able to meet a lot of familiar characters and more. Oh, and spiders. There will be spiders.
Windows, OSX and Android support.
And, as always, great graphics. As good as last versions of Big Brother and better!
Main character Kate lived her whole life in a small rural town with her older sister, brother, father and her strict Christian mother. But one day her family falls apart, her father leaves, and her older sister moves out to the big city.
Kate is 18, she recently graduated high school and it's time to look for a higher education. Her older sister Julia invites her to move in with her and apply to the same experimental college she's attending herself. The college is free, but it has very, em, unique take on education. Kate accepts Julia's offer and is hoping to start a better life in a new place. But maybe her life won't be as glamourous as she hopes it to be…
Version: 0.39 offline 
Censorship: None
Platform: PC / Windows
Language: English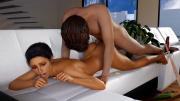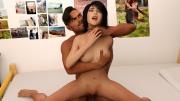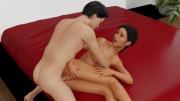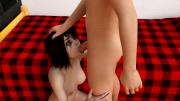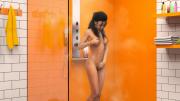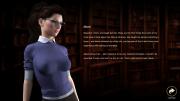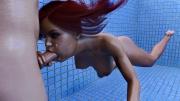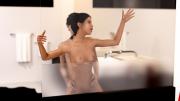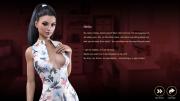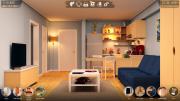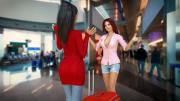 Size: 849 mb